Season One
Ripped Pants
Storyboard Director: Paul Tibbitt
Storyboard Artist: Mark O'Hare
Written by: Paul Tibbitt and Peter Burns
Animation Director: Edgar Larrazabal
Creative Director: Derek Drymon
Plot Summary
When SpongeBob tries to make Sandy laugh, Larry decides to show up and ask SpongeBob and Sandy if they want to come lift some weights. As Larry and Sandy lift the heavy weights, SpongeBob lifts a stick with 2 marshmellows. In the process, he rips his pants and everyone starts to laugh. SpongeBob is embarrassed but when Scooter tells him otherwise, he starts to rip his pants everywhere. But the joke gets a little old when he pretends to drown from a surfing contest. No one liked that joke, not even Sandy. In fact, she was mad at SpongeBob because pretending to drown is not a joke. SpongeBob thinks he's the biggest loser on the beach until a few others beg to differ with him. They end up singing "The Fool Who Ripped His Pants" and after the song, Sandy gives SpongeBob a hug and all is well with these two, again.
Pictures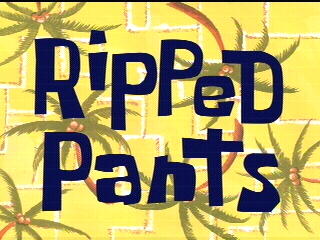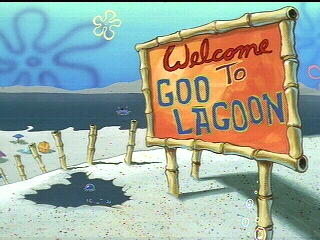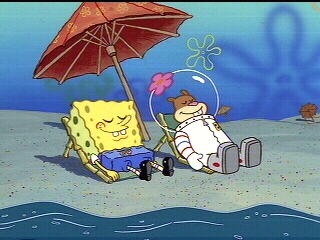 More Pictures...
Legal Crap:
SpongeBob SquarePants and all related titles, characters and logos are trademarks of Viacom International Inc. SpongeBob SquarePants was created by Stephen Hillenburg.

What that means in English:
I don't own SpongeBob. I am not SpongeBob. I did not make SpongeBob. I am just a fan with a website. If you want to say "I love your show", then email somebody at www.nick.com. You won't believe how many people email me thinking that I'm SpongeBob, or that I made the show. So, theres the truth, enjoy it.
Privacy Policy
Email me at
Cmonkey@SpongeZone.net
© 2002-2010
Nirav Patel